More and more firms are looking to becoming more environmentally aware. With climate change and CO2 emissions a factor in many industrial and business decisions, providing an eco friendly platform for communications is becoming increasingly important to many businesses.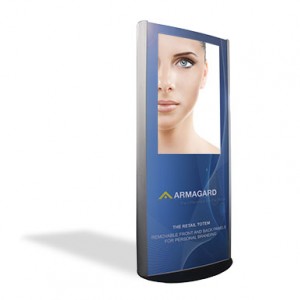 Digital signage does have some eco-friendly benefits. Compared to static signage, which has to be printed, delivered and manually posted up, content delivered on to digital signage screens has none of these environmental costs. It also saves paper, reducing the need to cut down trees; however, with the energy required to run a screen, digital signage certainly can't call itself eco-friendly.
The energy consumed by an LCD screen can be quite high; this is due to the energy requirements of the backlight, which is necessary to ensure the image is visible. For outdoor digital signage that relies on high brightness screens, this energy consumption is even higher.
Fortunately, a new generation of LCD screens has arrived, which use alternative technologies to generate backlights, saving energy and providing a eco-friendlier solution. LED TVs, use an array of power-saving LED bulbs to backlight an LCD screen, saving energy whilst still producing just as bright an image. LED technology is even being deployed in high brightness screens, commonly used for outdoor digital signage, providing energy saving alternatives.
And LED technology is not the only methods being used in LCD screens to save energy. One of the biggest wastes of energy in LCD TV use is when the screens are in stand-by mode. During stand-by mode, while the screen may look off, it is still using energy—sometimes up to 15% of the power used when screen is on.
Now, modern LCD TV systems are becoming equipped with "eco chips" that enable the TV to be left on stand-by mode, while consuming absolutely no power. Essentially, these "eco chips" store power when the TV is on, releasing it slowly to provide enough energy to power the stand-by mode.
With more and more flat panel TVs built with energy saving in mind, combined with the paper and print saving benefits, digital signage is fast-becoming an eco friendly solution for communication.