Protective environments for computer hardware
Increase the reliability, usability and life span of computers, monitors, printers, servers and screens used in dusty, wet or corrosive locations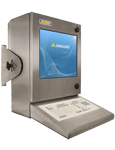 IP65 or IP66 rated enclosures for protection in wash down or wet areas
Floor standing digital enclosures for indoor or outdoor use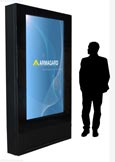 For screen protection against the effects of sunlight exposure.
Dust-proof & water-proof protection for printers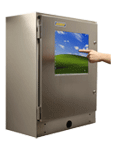 Computer enclosures with integrated touch-screen monitor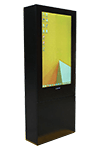 Menu boards and digital displays, for Outdoor, Public Or Industrial Environments

Enclosures to house LCD or Plasma screens ranging from 24" to 70"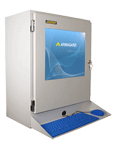 IP54 rated enclosures for protection in dust-filled environments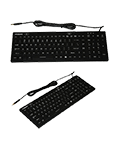 IP54 & IP65 Keyboard and Mouse options to compliment any enclosure
contact Armagard today for friendly advice and free quotations!
some of our best selling products:
Can't see what you need for your project?
As all Armagard enclosures are manufactured 'in-house' we can usually customise any of our products to suit any application!
Contact us now to discuss how Armagard can help you.