Digital signage provides many advantages for businesses and none more so than the restaurant industry. Digital signage provides restaurants, diners and eateries with many advantages and uses.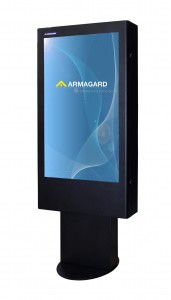 Advertising
Providing advertising and promotion for restaurants and diners help draw in customers. During lunch and other meal times, town center eateries face stiff competition. Often, customers by on impulse and good advertisements and images can help sway their decisions.
Digital signage provides the ability to schedule different promotions for different times of the day. Digital signage also provides moving imagery adding to the appeal for customers who may find the steaming meals or glasses dripping with cold moisture more tempting than static images.
Digital Menus
The same advantages apply to the use of digital menu boards. Even fast food outlets with set menus have the need to promote specials and make regular changes, which digital signage can accommodate.
Digital menus are also good at promotion, especially when they are placed in windows or even outdoors. Increasingly, outdoor digital signage is found in drive-thru lanes, which provides the ability to push promotional items and specials.
Order Taking
Automating service can improve efficiency of a restaurant, avoiding the risk of jumbling up paper-slip orders, or even losing them. A screen in the kitchen displaying orders provides the kitchen staff with clear information as to what food has been ordered, when and at which table, helping smooth running of the kitchen.
Running digital displays in a kitchen can cause potential problems, however, due to the heat from ovens and fryers. Screens operating in these conditions require decent protection. Housing them in LCD enclosures ensures they can operate in kitchen environments; the enclosure provides sufficient cooling and temperature control and defends the screen from liquid splashes, impacts and other hazards.