Outdoor Digital Signage Enclosures: What are Your Options?
Enclosures are a key asset to any outdoor digital signage application. They combat the challenges of taking digital displays outdoors. Digital signage enclosures come in all shapes, sizes and materials. Here are some of the best options on the market that combine style and robustness to give you a cost-effective solution.
Mild steel LCD enclosures
A typical LCD enclosure is made using mild steel, which is powder coated for a durable finish. LCD enclosures protect outdoor digital signage displays from the weather, vandalism and theft.
They are versatile and can be mounted on a wall, stand or from a ceiling. They protect screens as small as 19 inches and displays as big as 85 inches or more. LCD enclosures are available in landscape and portrait orientation to suit any application. Plus, they are equipped with the universal VESA mounting bracket to accommodate any screen.
LCD enclosures lower the cost of outdoor digital signage maintenance, reduce screen downtime and provide an alternative to inflexible, integrated digital displays. They enable you to replace or upgrade screen technology and media players as and when you need to.
To protect screens used outdoors, sealed LCD enclosures prevent water penetration, condensation, and stop the entry of dust and airborne debris. To combat the effects of external and internal environmental conditions, LCD enclosures are equipped with hi-tech components designed to minimise the impact of extreme temperatures.
LCD enclosures regulate temperature changes via the use of filter fans, air curtains, plenum chambers, internal heating and cooling systems, air-conditioning and insulation. You can manage components remotely via a smart, in-built microprocessor controller board inside the LCD enclosure.
Tip: When researching LCD enclosures for your outdoor digital signage application, look for an IP rating (NEMA rating if you're in the USA).
Stainless steel LCD enclosures
A stainless steel outdoor digital display enclosure is made using food-grade (316) stainless steel, which is naturally anti-bacterial. A stainless steel enclosure is less prone to corrosion compared to their mild steel counterparts, which makes them ideal for protecting screens installed in coastline locations, where there is high salt and sand content in the air.
Stainless steel enclosures provide all the protective qualities of mild steel LCD enclosures.
Slimline enclosures
If you want space saving, outdoor digital signage protection that looks good aesthetically, slimline enclosures are perfect for your application. Slimline enclosures offer all the protective qualities of other enclosure units, while enhancing the look of your digital signage in customer-facing environments.
Slimline enclosures can accommodate ultra-thin and standard LCD and LED screens.
Single screen totem enclosures
Floorstanding, single screen totem enclosures enable you to mount outdoor digital signage displays without using a wall. Totem enclosures give you the flexibility to position screens in any outdoor location for maximum impact.
Dual screen enclosures
Dual screen totem enclosures enable you to position two screens outdoors. Bolted to the floor, dual screen totem enclosures provide robust protection for digital displays installed in outdoor locations.
Triple screen enclosures
Triple screen enclosures enable you to create stunning outdoor digital signage displays. You can take up to three screens outdoors and communicate multiple messages. Plus, you can customise triple screen enclosures to feature company branding.
Touch screen enclosures
Touch screen enclosures can transform your outdoor digital signage into an interactive display. Touch screen enclosures use projected capacitive (PCAP) foil to convert your ordinary monitor into an intuitive touch screen.
PCAP technology works in wet conditions, is reliable in extreme temperatures, operates through thick glass and works through gloved hands.
Sunlight readable (high bright) enclosures
The viewing screen of a sunlight readable enclosure features an anti-glare or anti-reflective coating to maintain screen visibility in bright sunlight. The technology helps to reduce solar load too, stopping outdoor digital displays from overheating.
Digital signage enclosures give you value for money
Digital signage enclosures give your outdoor digital displays the protection they need, while giving you the flexibility to upgrade hardware at your convenience. As a solution for protecting outdoor digital displays, they are excellent value for money and you will certainly see a return on your investment.
Choose Armagard for Outdoor Digital Signage Enclosures
With more than 100,000 enclosures in use across 50 countries, Armagard has 25 years' experience providing protective solutions for digital signage. Talk to the enclosure specialists today… call +44 (0)121 608 7226.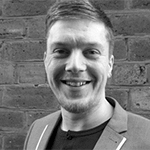 Head of Content at Armagard, Daniel has authored high-profile blogs on the latest topics and trends across the digital signage industry. Daniel's content features in Digital Signage Today, AV Magazine and more, offering thought leadership, commentary and insights on all things Digital Signage.