Armagard Has Best Year At ISE Despite 35% Dip In Attendance
Quality beat quantity at Integrated Systems Europe 2020. Armagard enjoyed its best year for interest despite a drop in attendance of about 30,000 people.
Concerns about coronavirus kept some people away, and Storm Ciara upset the travel plans of others, but those who did attend were serious about finding new suppliers and innovative solutions.
Here's why it was a great show despite difficult global events.
Looking At ISE 2020 Through The Eyes of Armagard
A big drop in visitors wasn't the headline the organisers wanted, especially for the show's last year in Amsterdam. However, the story behind the headline was the record number of enquiries Armagard received.
What stood out was the depth of each conversation, Mark Neal, CEO of Armagard, explains:
"There were fewer people there, but almost every person we spoke to was a serious and genuine prospect. People approached us because they saw we offered something new that they couldn't find elsewhere, and now we've got hundreds of enquiries to follow up."
Armagard's ten-person team, including French, German, Spanish and Polish speakers, capitalised on this interest by introducing attendees to an innovative range of outdoor digital signage products.
The range included wall-mounted, freestanding, pump-top and mobile outdoor digital signage solutions.
For the first time, the company had a second stand to showcase one of its latest products, the battery-powered DigiStopper™. This portable solution stood out thanks to its dual-sided design and easy manoeuvrability. By attracting people to the stand, it proved its own effectiveness and was responsible for a lot of interest from attendees.
Also popular was the LCD/LED screen enclosure. This landscape unit received attention because of the versatility it offers users. Attendees saw the benefits of being able to install the screen of their choice in the robust, weatherproof body, rather than investing in dedicated outdoor displays.
The result was, "Greater stand traffic, an increase in enquiries and meaningful conversations with new and existing partners throughout the week," reports Mike Thomas, head of marketing.
This counter-intuitive relationship between attendance and interest is encouraging for companies exhibiting at ISE 2021. It's unclear what effect on attendance the move to Barcelona will have, but exhibitors can still be confident of a great show.
The good news is that over 950 exhibitors booked their stands for Barcelona during this year's show, which equates to 82% of available floor space already spoken for, according to ISE.
Armagard has already booked (hall 6, stand F801), and the company is looking forward to its tenth year in a row at Integrated Systems Europe.
More About Armagard
Create an engaging, reliable and cost-effective digital signage network with the leading outdoor digital signage manufacturer. With 30 years' experience, supplying more than 100,000 enclosures to businesses in 53 countries, Armagard can provide a ready-made or bespoke solution that works reliably in any location.
You benefit from lifetime technical support and industry-leading warranties, which is why over 87% of customers reorder.
Contact Armagard To Find Out More
Call +44 (0)121 608 7226 for a no-obligation chat about the best outdoor digital signage for you.
Fill in a contact form to request more information from a digital signage expert.
This post was written by Ben Telford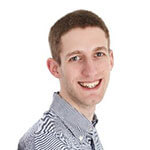 Ben joined Armagard as a copywriter in 2018. With previous experience of writing for a charity, he now assists in the production of Armagard articles, product pages and web copy. Ben Telford