The DigiStopper Range By Armagard
The dual-sided DigiStopper is the first in a range of battery-powered, mobile outdoor digital signage display designs from Armagard. Ideal for shop fronts, customer entrances and most pedestrian locations.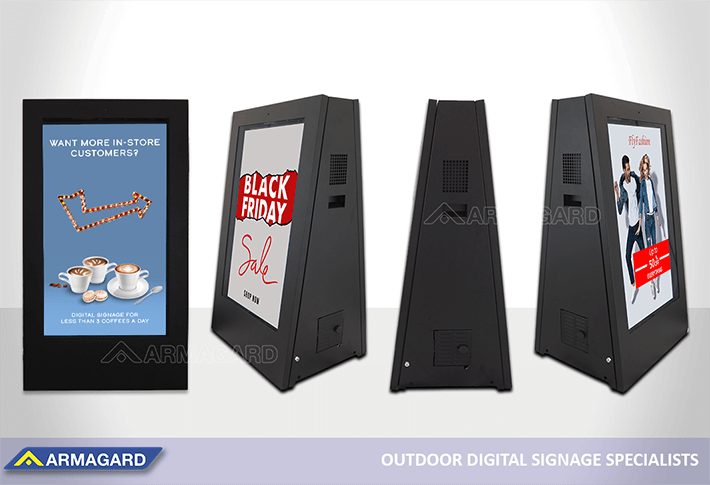 The DigiStopper A-frame is available in a dual-sided configuration, with two 43" screens that attract passers-by from both directions. Runtimes of up to 14 hours mean you can advertise all day, the cordless design is ideal for pedestrian walkways and the IP56 rating ensures reliable operation in wet weather and outdoor locations.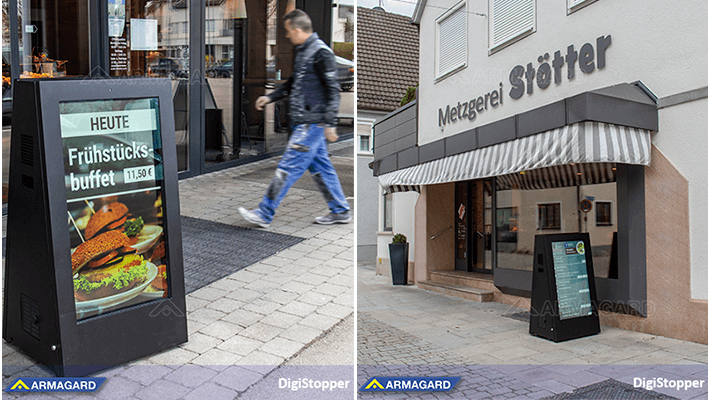 Coming soon: A battery-powered, single-sided DigiStopper with a 700, 1,000 or 2,500 NITS screen, and a 2,500 NITS mains-powered unit that ensures maximum visibility in the brightest locations.
For more information on the full range of battery-powered, mobile, outdoor DigiStopper displays, contact us today.
Contact Us Now