Why Armagard's DigiStopper™ Range Is Right For Your Retail Store
Discover what makes Armagard's DigiStopper™ range the right choice for your retail store. Benefit from battery-powered outdoor digital signage that attracts customers and comes with lifetime support from a manufacturer with nearly 30 years' experience.
Here are four reasons to choose the DigiStopper™ for your storefront digital advertising:
1. It Increases Sales, And It's Easy To Use
The DigiStopper™ has a unique range of features that combine customer engagement with ease of use:
Lockable castor wheels and ergonomic handles: Boost advertising ROI by positioning the unit in the most effective location at any time. As a portable solution, the DigiStopper™ gives you greater outdoor advertising flexibility compared to fixed solutions such as outdoor totems and wall-mounted displays.
Battery-powered operation: Attract customers and boost footfall for a whole working day in most pedestrian locations. Wheel the DigiStopper™ in-store at closing time and plug it into a mains socket to charge it overnight.
Dual-sided design: Attract shoppers walking in both directions and generate twice the customer engagement from a single DigiStopper™ unit.
Sunlight-readable, 43" screens: Stand out from the competition in busy retail environments. The full-HD screens, with automatic brightness controls and anti-reflective glass, ensure your promotions always look their best.
Delivered fully assembled: Get started straight away. Simply install your media equipment, charge the battery and wheel the unit into position.
Armagard has drawn on nearly 30 years' experience of digital screen protection to ensure the DigiStopper™ range engages customers and is easy to use. You benefit from effective and user-friendly outdoor advertising that's easy to move into the most visible location.
2. It Works Reliably In Outdoor Locations
Armagard has a worldwide reputation for protecting screens in harsh environments. The company's digital signage solutions can be manufactured to operate from -30°C to 55°C, and they've been proven in the baking heat of Texas to the freezing slopes of alpine ski resorts.
The DigiStopper™ range is designed with the same commitment to outdoor reliability, having been tested in Armagard's purpose-built chambers that simulate rainfall and extreme temperatures.
An IP56 rating protects components from water and windblown dust, and an environmental controller board maintains a stable internal temperature, maximising battery life and protecting components. Your business benefits from continuous advertising in wet weather and from 2°C to 43°C, for maximum customer engagement in changing conditions.
The steel enclosure, with 6.4 mm glass, protects the screens from physical damage, and key-operated locks prevent theft. You enjoy peace of mind about the security of your mobile digital signage in outdoor locations.
3. It's Available In The Ideal Specification For You
The DigiStopper™ range allows you to choose from a number of options:
Screen brightness: Choose battery-powered 700 or 1,000 NITS screens, for low to moderate brightness conditions. For maximum visibility in the brightest locations, choose a 2,500 NITS, mains-powered option.
Media hardware: Save time by requesting the DigiStopper™ with a media player and CMS included. Choose a media player with USB, plug and play, functionality or a network player that runs content from the cloud via WiFi/4G. Alternatively, use the media player of your choice, subject to compatibility.
Purchase or lease options: Benefit from top-of-the-range outdoor digital signage whatever your budget. Low-cost finance allows you to spread the cost of your DigiStopper™ over a term that suits you.
Custom colours: Make a great first impression by matching your storefront digital signage to your brand.
Armagard designed the DigiStopper™ range to make high-quality, portable digital signage accessible to any business. Contact a digital signage advisor for a no-obligation chat about the best solution for you.
4. It's Made By A Leading Outdoor Digital Signage Manufacturer
As an international outdoor digital signage manufacturer, Armagard provides the reassurances you need for peace of mind about your DigiStopper™:
Expert, friendly sales support from the moment you call.
In-house design and manufacture, for highest quality control and a final product that meets your exact specifications.
Industry-leading five-year warranty on mechanical parts and up to five-year warranty on electrical components.
Lifetime customer support, including on-site assistance when necessary.
Rigorous weather testing in purpose-built chambers that simulate rainfall and extreme temperatures.
A product range proven in harsh locations and trusted by a worldwide customer base.
Since 1991, Armagard has supplied more than 100,000 solutions to businesses in over 50 countries. Having gained an international reputation for quality, the company enjoys an 87% reorder rate from its customers.
You can be confident that you're getting a proven outdoor digital signage solution that will return maximum ROI over many years.
Contact Armagard To Discuss The DigiStopper™ Range
Call Armagard on +44 (0)121 608 7226 to find out more about using the DigiStopper™ in your retail store.
Alternatively, complete a contact form to request a call back from one of our sales team.
This post was written by Ben Telford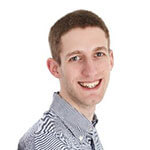 Ben joined Armagard as a copywriter in 2018. With previous experience of writing for a charity, he now assists in the production of Armagard articles, product pages and web copy. Ben Telford