Why Armagard Portable Outdoor Digital Signage Is Right For Your Coffee Shop
Discover what makes Armagard's portable outdoor digital signage solutions the right choice for your coffee shop. Find out what makes Armagard a proven outdoor digital signage manufacturing company like no other, and the benefits of choosing us as your digital A-frame provider.
Armagard Consistently Delivers Outdoor Digital Signage Solutions
Armagard is a veteran outdoor digital signage manufacturing company.
For over 25 years we have designed and manufactured solutions to protect screens in outdoor locations, constantly innovating and consistently delivering successful outdoor digital signage projects.
We have an established range of outdoor digital signage products and more than 100,000 Armagard solutions have been installed in over 50 countries.
Armagard has worked with some of the biggest coffee sellers, including KFC, Dutch Bros. Coffee and Bagel King.
Equally, we frequently work with a number of independent coffee chains.
We've earned a reputation for providing industry leading solutions, working with customers to ensure complete satisfaction, which is why we have an 87 percent reorder rate.
Combining experience and innovation expertise, Armagard's battery powered outdoor digital signage range has been designed and developed to give your coffee shop a unique, user-friendly pavement digital signage solution.
Armagard's Portable Outdoor Digital Signage Is Unique
The DigiStopper™ product line is designed and manufactured in-house. Made using powder coated mild steel and built to IP56 industry standards, Armagard's DigiStopper™ solutions are robust.
Equipped with essential features, including dual-sided viewing, wheels, ergonomic handles, sunlight readable screens and automatic brightness controls, the digital A-frame range is built for mobility, low maintenance screen protection, security and to engage customers directly in their line of sight, specifically for outdoor locations.
There's the option to include media players and content management systems or use the hardware and software of your choice, giving you complete flexibility.
Everything you need from battery-powered, portable outdoor digital signage for your coffee shop is provided by Armagard's unique DigiStopper™ range.
Armagard's DigiStopper™ systems are delivered fully assembled in a variety of configurations, giving you a fully outdoor solution that's ready to use immediately.
There are lease opportunities, with low-cost finance available allowing you to spread the cost and budget for top of the range, portable outdoor digital signage equipment.
Industry leading warranties and ongoing customer support
Choose an Armagard wheeled digital advertising solution and you benefit from industry leading warranty coverage.
All DigiStopper™ products come with five-year warranty coverage for all mechanical parts, plus a one-year standard electrical warranty - with the option to extend to five years.
Ongoing support is available for your portable, battery powered digital signage, too.
We are dedicated to customer service, working with you to identify the right portable outdoor digital signage solution for your project and providing ongoing support when you need it.
Armagard's dedicated technical support team provides professional, personalised help and advice over the phone or on site when needed.
We are always on hand to answer technical questions concerning battery maintenance, connecting media players, screen installation and setting up your mobile digital signage displays.
Our commitment to customer support has taken us down mines in Chile, to scorching temperatures in El Paso, Texas and locations across the UK to ensure successful product installation and setup.
Designed, manufactured and tested in-house, 25 years of experience and high-quality engineering is built into our DigiStopper™ portable outdoor digital signage range. The difference in what we do is in the detail.
Contact Armagard to discuss the DigiStopper™ range
To discuss Armagard DigiStopper™ solutions for your coffee shop, call +44 (0)121 608 7226.
Alternatively, use our quick enquiry form to request a call back or email sales@armagard.com
This post was written by Daniel Waldron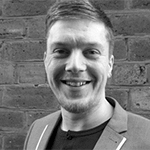 A dedicated writer for 15 years, Daniel joined Armagard in 2013. Daniel assists in the production of web copy, articles, blogs, press releases and white papers, for use by Armagard's marketing team. Daniel Waldron