Waterproof computer equipment
Waterproof computers for use in wet, hostile environments
Waterproof computer equipment such as industrial computer cabinet is ideal to protect a computer and other hardware equipment in a industrial surrounding that requires use of water or needs washdowns. The cabinet helps to ensure the security of both the computer and other hardware equipment. We also offer a range of standard pc cabinets ideal for use in food processing and manufacturing environments, the cabinets range from stainless steel to mild steel computer cabinet.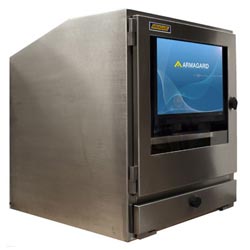 Go to waterproof computer equipment
Waterproof computer enclosure to protect PC and computer hardware in industrial and commercial applications, ensuring security of computer and electronic equipment. PC Guard have a range of high quality PC cabinets to suit many industrial and commercial applications from Industrial waterproof stainless steel PC cabinets sealed to IP65.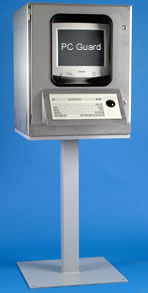 Go to Waterproof computer