Sunlight Readable Digital Displays for stylish Summer Advertising
The summer is prime outdoor advertising season. People spend more time outdoors, making the most of warmer, longer days. This represents an opportunity to target customers with unique advertising campaigns. You can use sunlight readable digital displays to engage customers in this, and future, summer seasons.
Summer season brings outdoor advertising to life.
Interesting fact...psychologically, it is more likely a customer will interact and engage with an outdoor advertising campaign in the summer months.
You can expect higher levels of engagement with advertising campaigns because more people spend time outdoors.
Sunlight readable digital displays represent a powerful and memorable way for your business to target new and existing customers with unique, outdoor advertising campaigns.
What is a sunlight readable digital display?
Digital signage outdoors faces a unique set of challenges, one of which is ensuring that a display is visible in bright locations.
Intense sunlight can limit display visibility if the screen is not bright enough.
Plus, screen glare and reflections can be a problem for displays in bright conditions. A sunlight readable digital display is the solution to these challenges.
Basically, a sunlight readable display is a screen with a high brightness output that boosts the visibility of screen content in bright conditions.
It is recommended that you use a display with a minimum 1,000 NITS brightness output.
For enhanced visibility in bright conditions, use a sunlight readable display enclosure.
You can use any screen and mount it in a sunlight readable display enclosure for a complete, summer ready advertising solution.
Sunlight readable enclosures have a unique design, with the front viewing window finished with a special coating that reduces screen glare and reflections.
These unique features maintain display visibility from all angles.
To demonstrate the effectiveness of anti-reflective coatings used on sunlight readable display enclosures, testing shows that anti-reflective technology can reduce reflections from approximately 8% to a little as 0.4%.
That 7.5% is the difference between a display capturing customer attention or customers walking on by.
Where are the summer advertising opportunities with sunlight readable digital displays?
Compared to static signage, you can do so much more with digital displays and get more back.
If you're a bricks and mortar business, you can make outdoor digital signage your own, positioning it at the front of your store to entice customers to come in.
It's yours! You control the content, the advertising schedule and more.
You no longer have to rely on outdoor advertising agencies, spending thousands and potentially waiting weeks to launch your summer advertising campaign.
The summer advertising possibilities are endless with sunlight readable digital signage.
However, here are some key locations where outdoor digital signage advertising can be most effective in summer.
The high street… Think London, Paris, New York, Milan, and all the world's other major shopping destinations at the height of the summer season. For bricks and mortar businesses, the summer brings out serial shoppers, increasing footfall.

With people shopping for summer holiday supplies, barbeque provisions, even back to school gear, the customer variety on the high street increases. From clothing stores to outdoor pursuit equipment suppliers, there's an opportunity to target customers with an effective, storefront sunlight readable digital display advertising campaign.

Festivals and outdoor events… Summer represents festival season with people flocking to outdoor music events, food festivals, farmers' markets and more. Each event is an opportunity to engage customers in a variety of ways.

You can build brand awareness, guide customers directly to your event stall and more. With sunlight readable digital signage you can advertise to a specific demographic of thousands for an entire weekend, not only boosting your brand, but increasing your revenue.

Theme parks, campsites, leisure centres, open air swimming pools, the beach… Looking to make the most of the sunshine, people will instinctively head to top attractions. Families and friends gather together for fun in the sun, and with increased visitor numbers, comes advertising opportunities.

Sunlight readable digital displays located at visitor attractions play a powerful part in operations and revenue generation. You can use digital billboards as both an information point and advertising display, simultaneously. From one multi-purpose, digital display, you enhance the customer experience, while boosting revenue.
These are just some of the top locations where sunlight readable digital signage can play a key part in summer advertising campaigns.
It could be the solution for your business, too.
The great thing about digital signage advertising is that it doesn't have to stop in summer.
It's great in every season because you can create content to suit the time of year.
Digital signage is the solution that works tirelessly to promote your business, increase brand awareness, attract new customers, build customer loyalty and boost your revenue.
It's like having a non-stop member of staff that works in the best interests of your business.
Let's talk sunlight readable digital signage
To advertise in style this summer, see our sunlight readable digital signage range. When you're ready, let's talk getting you setup. Call +44 (0)121 608 7226, today.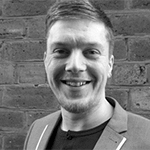 Head of Content at Armagard, Daniel has authored high-profile blogs on the latest topics and trends across the digital signage industry. Daniel's content features in Digital Signage Today, AV Magazine and more, offering thought leadership, commentary and insights on all things Digital Signage.