The Value of Protecting Your Digital Signage
Protecting your digital signage is a necessity. The risks and consequences of not protecting your displays include weather damage, vandalism and theft. Knowing what your digital signage is up against underlines the value of protecting your displays. With that in mind, here's the case for safeguarding your digital signage.
1. Theft
Installing expensive digital signage equipment in public spaces will attract attention. Unfortunately, this includes the wrong kind of attention.
While you might think that digital signage displays are safe in busy public spaces, like a shop or restaurant, the resale value of your equipment makes stealing it worth the risk for the more determined thief.
However, proper protection - such as a robust screen enclosure – acts as a theft deterrent. Making your screens and media players as inaccessible as possible, prevents opportunist thieves from stealing equipment right off the wall.
The consequence of theft from your point of view is that you're left without a screen. Plus, you have to file an insurance claim, wait for a replacement, and all the while, it's costing you time and money. The price for protection is a far lower one to pay.
2. Vandalism
Sadly, vandalism is a huge societal problem and digital signage displays are often the victim of vandals, who want nothing more than to break or graffiti all over your screens.
Unprotected displays are vulnerable to vandalism because they're an easy target for screen smashing and graffiti, resulting in permanent damage. As a consequence you will need to repeat the process of filing an insurance claim and waiting for a replacement, once again wasting your time and money.
Investing in something like a robust screen cabinet with a polycarbonate viewing window prevents vandals from direct access to your displays, preventing screens from getting smashed. Plus, a special coating on the polycarbonate makes graffiti removal easy.
3. Every day use
Interactive digital signage with touch screen capabilities face daily use and need to be robust enough to cope with the demand. Using the right screen film protects displays from scratches, fingerprints and heavy hands. Touch screens and protective enclosures are widely available with robust touch film applied.
4. Accidental damage
Not all damage to digital signage displays is intentional, screens are susceptible to accidental damage, particularly in public places. For example, if you're using digital signage in a car park, there's a risk that vehicles could drive right into your display.
Encasing your displays adds an extra layer of protection and reduces the risk of screens and peripherals getting damaged accidentally. While the damage might be unintentional, the time and cost implications of accidental damage are no less frustrating, which is why it makes sense to invest in protecting your displays in the first place.
The weather
Historically, taking digital signage outdoors was challenging. The technology or protection didn't exist to keep displays working in an outdoor setting. The weather has a huge bearing on digital signage functionality, with rain, snow and sunshine all equally problematic.
Water penetration can cause internal screen damage that's potentially irreparable, while snow and icy conditions can result in display components freezing, and direct exposure to sunlight can lead to digital signage overheating, causing blackspots or screen burnout.
In an article published in AV Magazine, Brightsign CEO, Jeff Hastings, advises protecting outdoor displays using enclosures fitted with air-conditioning and thermal management controls.
Closing thoughts
Ultimately, the digital signage industry continues to innovate, developing durable solutions that can withstand the damage threats that displays face. There's an industry recognised need for protecting digital signage displays, but that recognition is based on end user feedback.
More and more end users are relying on the expertise of digital signage integrators to deliver a display network that is durable. With more emphasis on durability, there's a high value placed on proper protection. After all, durability is arguably the one factor that will make or break any digital signage installation.
With so much at stake to get a digital signage integration right long-term, the importance of protecting displays cannot be underestimated. Digital signage continues to break new ground every day, with equipment finding its way into more and more unconventional locations.
While this is excellent news for the digital signage industry, it does mean that keeping screens up and running will become ever more challenging. With that in mind, future digital signage installations must be able to withstand potential new damage threats. Proper protection will play a key role in spearheading the digital signage applications of tomorrow.
Talk to an Armagard representative today to discuss protective digital signage solutions, call +44 (0)121 608 7226.
This post was written by Daniel Waldron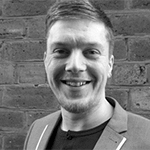 A dedicated writer for 15 years, Daniel joined Armagard in 2013. Daniel assists in the production of web copy, articles, blogs, press releases and white papers, for use by Armagard's marketing team. Daniel Waldron