Can Outdoor Digital Signage Save UK High Street and City Centre Retail?
Retail on UK high streets and in city centres is in decline. A recent BBC article ranked Britain's 10 worst high streets and city centres for shopping, raising the question - can outdoor digital signage reignite retail on Britain's beloved high streets and in the country's city centres?
In a time where Britain's exit from the European Union looms, the UK government can work with a political party as archaic as the Democratic Unionist Party (DUP) and Donald Trump can be 45th president of the USA, UK high street and city centre retailers can cling to hope that, one day, high streets and city broadways will return to their former glory.
Once the hotspot for all things retail, high streets and city centres in Britain now suffer at the hands of overlords such as mega supermarkets and online shopping. As a result, many independent retailers find themselves forced to shut up shop, losing their livelihoods.
Meanwhile, big name retailers up and leave, plunging many high streets and city centres into turmoil. It's becoming a regular occurrence across UK towns and cities, as once bustling high streets and broadways are reduced to ghost towns. According to the aforementioned BBC article, the top 10 worst high streets and broadways in Britain for shopping, include:
Shields Road, Byker, Newcastle-upon-Tyne
Harrow Road, Paddington, London
Stretford, Greater Manchester
Tonypandy, Wales
Walton Road, Liverpool
Burnt Oak, north London
Gateshead
Kirkby, Merseyside
Selly Oak, Birmingham
Shettleston Road, Glasgow
Shields Road in Newcastle-upon-Type has the unwanted title of worst retail location in the UK, where nearly a fifth of retail premises are vacant. According to Harper Dennis Hobbs – a commercial retail estate agency – betting shops and money lenders dominate Shields Road, ranking it first out of 50 locations featured on the worst high streets list.
Can Outdoor Digital Signage Revive Retail on High Streets and Broadways?
All the signs suggest that outdoor digital signage can drag high streets and city centre shopping areas out of the doldrums. Outdoor digital signage represents an opportunity to bring the outdated high street into the 21st Century.
What's missing on the high street, according to several consumer groups, is vibrancy and that feeling shoppers used to get when heading to their favourite outlets for some retail therapy. Recreating that requires high streets and city centres to engage with shoppers in new and exciting ways.
Going digital outdoors delivers eye-catching, show-stopping messages by the bucket load. The proof is on Britain's best high streets and city broadways. Birmingham's Bull Ring and High Street concourse and London's iconic West End are prime examples of where outdoor digital screens are in use.
In fact, digital signage is huge in retail with the market set to be worth an estimated £17 billion by 2023, according to a research report released by Global Market Insights. The exponential growth in digital signage use across the retail sector highlights consumer demand.
Should UK high streets and city broadways turn to digital outdoor screens, is it unreasonable to suggest that they would see a rebirth? Not only in terms of a fresh wave of shoppers, but retailers too. Digital signage is making a number of UK towns and cities smarter and delivering incredible retail experiences.
What struggling high streets and city broadways need is someone to make the first move with outdoor digital signage, and the rest will follow. However, using digital outdoor screens on the high street and city centre broadways is not something retailers can rush into.
Here's a 'to do' list for getting outdoor digital signage right on the high street.
Making outdoor digital signage work on the high street
Step #1 – Planning
The biggest pitfall retailers face with outdoor digital signage is lack of or rushed planning. It's a cliché, but as the saying goes – 'if you fail to plan, you plan to fail.' With digital signage being so big in retail, one of the most common occurrences for retailers is a competitor beating them to the punch, installing outdoor digital signage before them.
The temptation for retailers, rather than sticking to their own plan, is to revert to 'reactive mode' and rush to get their outdoor digital screens up and running, fast. The result? Retailers end up making a hash of it, fearing that their competitor is gaining an advantage. However, it's not how you start, it is how you finish.
Stick to your plan… if you have one. If not, create one. Like any other big decision in business, outdoor digital signage use requires a strategy and an end goal. Equally important is managing expectations. If all those involved with your retail digital signage project have a different vision, it could get messy.
If one project leader is pushing for content that promotes your brand, while another wants to run adverts all the time, there will be a clash of ideas. The key here is to make it clear what you want to achieve with your retail digital signage strategy.
Step #2 – Integration
Integration is key to any retail outdoor digital signage strategy. Where you position your signage outdoors will ultimately determine the volume of potential customers that will see it. However, there are various things to contend with when taking digital screens outdoor, including the weather and vandalism.
With that in mind, you need a solution that not only prevents weather damage, but acts as a deterrent against vandalism and attempted theft. This is where outdoor digital signage enclosures have the edge over dedicated outdoor screens. Enclosures are designed to withstand weather damage and screen vandalism.
Integrating digital signage outdoors requires good management too. Who's installing your network? Many projects fall down because there's confusion over who's responsible for an installation. Check with your supplier if they offer an installation service or whether you need an in-house team to manage the set up process.
Step #3 – Content
'Content is king', another cliché, but certainly true for outdoor digital signage. The luxury of digital signage is that you're not limited to static advertising. You can add new content far more frequently than you can with traditional, paper-based billboards and at no extra cost.
To ensure your content remains current and effective, you need to be switching it up regularly. Don't leave it for a month, change it at least every two weeks. If your content is always the same, eventually people will stop looking at it and if you never change it you're missing opportunities to push new products, services and promotions.
You need to have a plan in place for content. Who's going to produce it? Will it stay in-house or will you need an outside agency? If so, you will need to set aside a budget for content creation.
Step #4 – Message Localisation
High street and city centre retailers are making the switch to outdoor digital signage because of how easy it is to localise content. Displaying messages that are relevant to the demographic is powerful and more likely to increase customer engagement, especially on the high street and city centre broadways.
For you, the retailer, localised content is a great way to gather data to find out what resonates with high street and city centre shoppers. This gives you the power to widen or narrow the focus of your advertising strategy and target customers accordingly.
Endless possibilities for retailers
In an era of smart cities, outdoor digital signage is playing its part in reigniting the shopping experience. For high street and city centre retailers, endless advertising and promotional opportunities await. Equally, digital signage outdoors gives you a new, in depth insight into customer habits, which you can capitalise on to boost your retail business.
Be the talk of the high street with a dynamic, outdoor digital signage network of your very own. Talk to Armagard today – +44 (0)121 608 7226. 20 years of industry experience is ready to back your retail digital signage project.
This post was written by Russell Shiel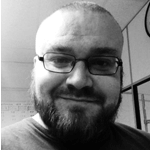 A dedicated writer/web developer for 13 years, Russell joined Armagard in 2004. Russell assists in the production of web copy, articles, blogs, and website creation for use by Armagard. Russell Shiel