5 Top Tips to Get Ahead with Digital Signage Advertising for Christmas
'Tis the season! To raise your game in the digital signage advertising stakes. 'Humbug' to peace and good will for your retail rivals, Christmas is prime time opportunity to pull in the customers.
Don't let the competition 'laugh and call you names,' make the most of the festive trade with 5 top tips to get ahead with digital signage advertising this Christmas.
Why is digital signage advertising the right route to take at Christmas?
Arguably, Christmas creates an atmosphere that's unseen any other time of year. The spirit of the season generates a whole range of emotions. In recent years, you'll have noticed a shift in the way adverts are presented to a consumer audience in the build up to Christmas.
Take TV advertising, certain retailers have moved away from product promotion. Instead, a wave of magical, inspiring and emotive campaigns have emerged, designed to connect with consumers on an emotional level. The 2015 'Man on the Moon' advert from John Lewis stands out from the latest crop of such TV adverts and it's a growing trend.
Professor of brand leadership at the University of East Anglia, Robert Jones, says: "Christmas advertising campaigns have become a thing in themselves, a cultural event in their own right."
Off the back of such adverts, retailers have created exceptional content for digital signage advertising campaigns and in doing so they've tapped into a synergy that exists between TV commercials and digital signage advertising.
OK, your business perhaps doesn't have the £7m John Lewis spent on its 2015 Christmas TV advert. However, digital signage advertising alone can be your route to connecting with Christmas shoppers on an emotional level.
Digital signage is the right route to take because it can differentiate you from your rivals, provided you make your campaign about the customer and reach out to their requirements. To help you achieve this, here are 5 best practices to follow:
Top Tips for Your Christmas Digital Signage Advertising Campaign 2015
1. Start early
Launch your Christmas campaign early and create anticipation among consumers. For instance, use your social media channels to promote your breathtaking digital signage content. Not only are you generating curiosity among consumers, you're stepping out ahead of your rivals.
2. Make it personal
The key to successful digital signage content at Christmas is personalisation. Connection with consumers on an emotional level is powerful and persuasive. Get them involved with your brand with interactive touch screen digital signage. Give them a reason to choose you this festive season.
Remember, the people you're targeting with your digital signage advertising are buying for people they care about. Make them care about your message with tear jerking or joy filled content.
3. Make your festive offers clear & irresistible
Behind your 'story' come your offers. Now you're connected on an emotional level, consumers become curious, what's it all about? Present your offers in an appealing way, after all, they are searching for a bargain for their nearest and dearest.
Don't bamboozle them and keep your content to the script, ensuring storytelling consistency and flow.
Regardless of whether you have one screen, a network of screens or you're still in the early stages of installing digital signage, make your offers and promotions the priority of your festive digital signage advertising campaign.
4. Show consumers what makes you different
Use video testimonials in keeping with your story and display images of your store full to the rafters in Christmas 2014, highlighting how customers of Christmases past have connected with your business during the festive season. These are great ways to illustrate the personality and vibe of your brand.
With so many messages on display, consumers will want to know about your business and what they're getting from you that's different to anyone else.
5. Keep content fresh
One of the biggest advantages that digital signage advertising gives retailers is the ability to provide real-time updates at any time. Should you decide to launch a last minute deal or come up with an ingenious way to entertain customers you can change your content almost instantly.
Beyond Christmas 2015, digital signage advertising gives you an edge all-year-round, boosting sales and raising brand awareness.
Going digital gives you complete control of your advertising because you're no longer relying on outside agencies. Not only does this save you time, it reduces your costs. During the Christmas period, being able to take advantage of all that digital signage advertising has to offer is extremely beneficial to you as a business.
I don't have a digital signage network, what do I do?
Get in touch with Armagard. We supply a unique range of indoor and outdoor digital signage solutions, specifically designed for retailers.
For a permanent place solution, our retail customers opt for the impressive digital signage totem. Bolted securely to the floor, this unit is perfect for your store front or a high foot fall location in close proximity to your business.
If it's a lasting first impression you're looking to make this Christmas, order the totem today. For a flexible digital signage solution, take a look at our innovative indoor advertising display. Retail customers choose this option as a simple setup solution, allowing them the mobility to set up signage in any location, conveniently.
This unit comes complete with removable, PVC-free foam panels, which can be branded to suit your Christmas advertising campaign. Its light, but rigid, aluminium frame is easy to setup and take down, great if you require freedom of movement.
If it's versatility you need from your digital signage, order your indoor digital signage advertising display in time for Christmas 2015
How to Order
Call +44 (0)121 608 7226 to order your digital signage solution in time for Christmas. Don't miss out on increased sales & revenue, order now...
Connect with us
For all the latest Armagard news connect with our social media channels. You can also sign up for our newsletter at www.armagard.co.uk
This post was written by Daniel Waldron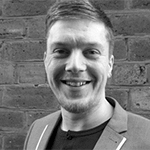 A dedicated writer for 15 years, Daniel joined Armagard in 2013. Daniel assists in the production of web copy, articles, blogs, press releases and white papers, for use by Armagard's marketing team. Daniel Waldron