25 Questions to Ask Armagard about Your Outdoor Digital Signage Project
Coordinating an outdoor digital signage project can seem like a mammoth task. The key to a successful project is communication and clarification with your vendor.
With that in mind, here are 25 'must-ask' questions to put to Armagard - based on a checklist developed by the Digital Signage Federation - when considering us for your outdoor digital signage project.
1. How long has Armagard been in business?
Armagard started trading in 1991, and since the turn of the century, we've installed screens [the kind used for outdoor digital signage] housed in environmental enclosures in industrial facilities.
In 2008, the company branched out into offering outdoor digital signage solutions used for commercial purposes such as advertising and brand awareness, developing newer, bolder innovations for close to a decade.
2. What references do Armagard have?
Armagard has supplied solutions for a number of high-profile customers including:
McDonald's
National Car Parks (NCP)
Westfield Shopping Centres
Heathrow Airport
Procter and Gamble
3. What resources does Armagard have to help me with an outdoor digital signage pilot project?
Armagard has the personnel, the partnerships and the equipment in place to assist you with a pilot project to allow you to evaluate time and costs etc… ahead of a full-scale implementation.
4. How much training is available to me after I purchase?
As much as you need. From uploading content onto media players through to configuring your outdoor digital signage enclosure, you'll be equipped to use the system in confidence so that you can pass on your knowledge to colleagues.
5. What equipment does Armagard supply?
Armagard can provide a complete solution, a service usually provided working with our partners. Armagard's primary specialism is the design and manufacture of environmental enclosures, which serve to protect screens and media players used outdoors.
However, thanks to our industry connections we're able to supply screens, media players and additional equipment as required. To save time and reduce costs, we can source the required equipment on your behalf upon request. When placing an order with Armagard, you should include this in the specifics of your project.
6. Will Armagard consult me on the best solution to fit my needs or will you sell me the solution that best fits your method of generating revenue?
Armagard will always serve to identify the best solution to fit your needs as a priority, offering a custom-design service to ensure that you get a solution that meets the brief.
However, there is a reality that any outdoor digital signage project has costs for both consumer and vendor and as a vendor we will work with a view to generate revenue.
7. What operating system (OS) does Armagard run on its signage media players?
Media players sourced by Armagard use Linux or Android OS systems. If you source the media player the OS system tends to be Windows.
8. What OS does Armagard run on its signage server?
Armagard runs Ubuntu.
9. Is the server web based? Meaning does content reside server side or media player side?
Content resides on both. For a detailed explanation you can speak to Armagard Technical Support on +44 (0)121 608 7226.
10. If the server goes down or the internet is unavailable will media players continue to operate?
Yes.
11. Is Armagard able to display multiple RSS feeds on the screen?
No.
12. Does Armagard offer warranties on hardware and software?
Yes. On environmental enclosures we offer a five-year warranty on all mechanical parts and a 12-month warranty on all electrical components. Warranties are also available on software.
13. Does Armagard software and hardware support video wall technology? Do you support the integration of such an installation?
Yes. View Armagard's custom-enclosure page for details of video wall projects. Depending on your location, the installation service is usually provided by one of our partners. However, Armagard's own team of engineers can undertake an installation project if required.
14. What kind of hardware and software support do you offer?
Armagard has a dedicated technical support team offering on-going after-sales support. Visit the company support page for further details.
15. How do Armagard solutions integrate with touchscreen applications?
Armagard offers touch screen solutions using capacitive touch foil technology. Touch screens can be integrated with our environmental enclosures for use outdoors.
16. Are Armagard solutions flexible enough to grow my outdoor digital signage networks?
Yes. There's no reason why you can't start with a small-scale deployment and grow your network as and when needed.
17. Does Armagard offer a scalable discount if my planned deployment is large?
Yes, but this is not exclusive to large deployments. Armagard is open to negotiations that work for both parties.
18. Can updates for Armagard software be done remotely?
Yes.
19. Can screens be controlled remotely via an RS232 switch?
No.
20. How quickly can Armagard move my project forward?
Our industry experience means we can progress projects swiftly. A conservative estimate would be a 6 week lead time, but this can vary depending on the scale of the project. Speak to an Armagard representative on +44 (0)121 608 7226 to discuss your plans.
21. What security features do Armagard solutions offer?
Security is provided by Armagard's environmental enclosures, which are made from powder coated mild steel and feature a durable polycarbonate viewing screen that's 10x stronger than glass. Reinforced glass is used for touch screen applications.
Enclosures are lockable and can be floor or wall-mounted, deterring attempted theft and vandalism, giving you complete outdoor digital signage security.
22. Does Armagard provide a content creation service?
No. Content remains the responsibility of the buyer.
23. Does Armagard offer installation services including Europe and the USA?
Yes, upon request. Working with our partners, we can install throughout Europe and the USA. Armagard also has its own, designated product installation team to install outdoor digital signage networks. Armagard solutions can also be self-installed, with installation instructions provided.
24. Are Armagard enclosures industry certified?
Yes. All Armagard enclosures are IP (Ingress Protection) certified in accordance with CENELEC (European Committee for Electro Technical Standardization) criteria. Additionally, Armagard enclosures are NEMA (National Electrical Manufacturers Association) certified in accordance with North American industry standards.
25. Do you offer a customization service?
Yes. Armagard has taken customer concepts and developed them into customized, stylish and practical solutions. We've provided solutions in various colours to suit company brands and all manner of shapes and sizes to match exact briefs.
Armagard's question to you is – are you ready to start your project?
This list is not exhaustive, but our own experiences of outdoor digital signage deployments mean that we understand what it takes to achieve a successful installation and the questions that are most likely to crop up.
You may have further questions so don't hesitate to speak to the Armagard team on +44 (0)121 608 7226.
If you're not ready to talk technicalities, tell us a bit about your project using the on screen 'Quick Enquiry' feature. We look forward to hearing about your plans.
This post was written by Daniel Waldron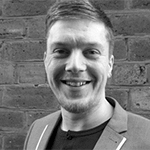 A dedicated writer for 15 years, Daniel joined Armagard in 2013. Daniel assists in the production of web copy, articles, blogs, press releases and white papers, for use by Armagard's marketing team. Daniel Waldron