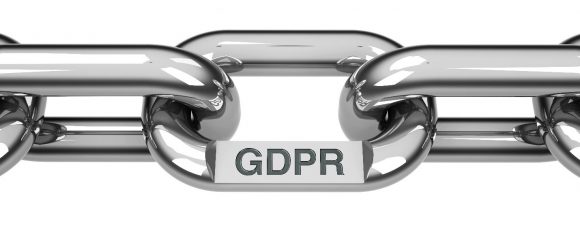 On 25 May, 2018, new General Data Protection Regulations (GDPR) came into effect across the European Union. The new legislation strengthens your data rights while making data protection laws across all EU member states identical.
Here's what GDPR means for you and your interest in Armagard products and services.
At Armagard, we take the processing and protection of your personal data very seriously. It is our duty to ensure that any personal information we hold is processed lawfully, transparently, and is used for a specific purpose.
With that in mind, Armagard's practices regarding the use of your personal information are outlined below:
INFORMATION COLLECTED BY ARMAGARD
CONTACT INFORMATION
As part of our process for registering leads and account management, the information we collect includes, but is not limited to:
First name

Last name

Company name

Email address

Telephone number

Any additional details included in our

contact form

message field sent to us by you, and any information collected during the processing of your enquiry. Armagard is not responsible for any personal information you elect to include in a message field.
HOW WE COLLECT YOUR INFORMATION
Armagard collects personal data via our websites, exhibitions, blog content landing pages, telephone enquiries, and trusted third party sources.
Additional browsing information is collected when you complete a contact form on our websites or a blog landing page, such as IP address, browser information, etc (see privacy policy).
HOW WE STORE YOUR INFORMATION
Your information is stored securely within our onsite servers, and by services provided by trusted, GDPR approved third parties. GDPR gives you the right to request access the data we hold about you at 'regular intervals.' Armagard is obliged to respond to data requests within one month.
Armagard invests an appropriate level of resources to protect the security and confidentiality of personal information. Additionally, we follow security procedures for the storage and disclosure of information which you have given us, to prevent unauthorised access to that information.
We take all reasonable and appropriate steps to protect your personal information, but cannot guarantee the security of any data you disclose to us via email.
HOW LONG DO WE STORE INFORMATION?
Armagard will store your personal information for as long as is reasonably necessary for the purposes for which it was collected. Where your information is no longer required, we will ensure it is disposed of in a safe manner. For a precise storage timeframe, please contact your account manager.
HOW WE USE YOUR INFORMATION
WEBSITES AND EXHIBITIONS
Initially, information collected by Armagard is used as part of our 'legitimate interest' process. If you complete an Armagard website contact form enquiring about our products and services, we classify this as 'legitimate interest', as we need to contact you to facilitate your enquiry.
Upon completing a contact form, you are subscribed to Armagard's relevant monthly newsletter, from which you can unsubscribe.
Equally, if you visit us on stand at a show at which Armagard is exhibiting, and you complete an 'exhibition form' or provide details digitally, we deem this to be legitimate interest. Any physical copies generated during this process are kept secure within our grounds.
The information you supply, via our websites or at an exhibition, is stored within onsite servers and within third party sales and marketing software only accessible by Armagard's staff. Your enquiry is allocated to an individual member of our sales team who will use the information provided by you to follow-up your enquiry.
Armagard sales staff will contact you via the telephone number or the email address you provide.
Information collected via our blog content landing pages is collected in exactly the same way as the details you provide using Armagard's website contact form – we deem this to be legitimate interest. However, the way we use the information is different.
Information collected by a specific Armagard landing page is used as part of our content marketing process, and is accessible by Armagard's marketing team. These pages often provide a piece of content, which is accessed by inputting your details.
We use the information you provide to email you similar content – at reasonable intervals – that is relevant to the original piece of content downloaded by you.
GDPR AND EXISTING ARMAGARD CUSTOMERS
As an existing Armagard customer, we use your personal information for account management purposes. Your data is also used to market relevant product updates, news and events, plus important changes that affect you as a customer.
As an existing Armagard customer, every marketing communication we send includes an unsubscribe link. If you do not opt out of marketing messages, we deem that you consent to continue receiving commercial information from us.
Data held includes, but is not limited to:
Contact telephone numbers

Email addresses

Individual employee names
LEGAL USES OF YOUR DATA
In the event of a legal request, or to prevent fraud, it may be necessary for Armagard to disclose information or data held about you.
Additionally, your data is used legally for the purposes of day-to-day account management in order to:
Provide you with our services

Submit invoices

Contact you about a project
You can object to Armagard using your information in this way, but our ability to fully and properly provide our services to you may be affected if you do not want us to collect or use your data.
HOW YOUR INFORMATION IS SHARED
Data held by Armagard about you and your company is not shared with any third party, except when we use trusted, key partners to provide certain aspects of our service. In particular, we engage third parties to:
Facilitate customers in making credit card payments

Deliver and help us track our marketing and advertising content

Help us track website conversion success metrics

Help us track the use of Armagard services for the purpose of improvement
We enter into confidentiality and data processing terms with our partners to ensure they comply with high levels of confidentiality, plus best practices in privacy and security standards. We regularly review these standards and practices.
GDPR AND YOUR RIGHTS
You can object to any processing of your personal information. Equally, you can request that we change the manner in which we contact you for marketing purposes and you can request that we don't transfer your personal data to unaffiliated third parties for the purposes of direct marketing or any other purposes.
Ultimately, we recommend that you speak to us regarding your preferences for the use of personal information held about you by Armagard. You can call us on 0121 608 7226 with any questions you have.