IP65
Ingress Protection & IP65 what is it?
Ingress Protection (IP) is a European rating that describes the degree of protection provided by an enclosure of electrical equipment. The rating system consists of the letters IP followed by two numbers:
The first number indicates the degree of protection against solid foreign object ingress.
The second number indicates the degree of protection against liquid ingress.
According to this system an IP65 enclosure will not allow the ingess of dust and is protected against jets of water from any direction. IP65 enclosures are ideal therefore for use in wet and wash-down environments for example food preparation areas.
For more information on the IP rating system please refer to our IP ratings page.
Armagard IP65 Enclosures
Armagard manufacture IP65 enclosures to suit all applications and aplliances including computers, printers and screens (TFT & CRT).
View the full range of Armagard IP65 products.
Our Best Selling IP65 products: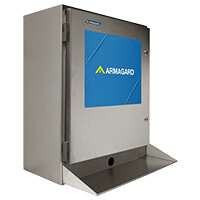 Suitable for LCD screens up to 19" and small tower or desktop computers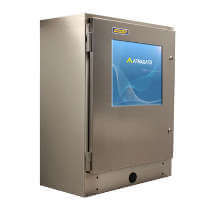 Integrated 17" touchscreen compatible with small tower or desktop PCs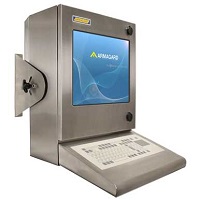 Suitable for TFT/LCD monitors up to 17" and small PCs or thin-client computers