Is There An Easy Way To Buy Digital Signage Hardware Solutions?
Short answer: Yes there is. Buy digital signage hardware direct from a manufacturer.
It is easier than ever to buy digital signage hardware solutions direct from a manufacturer. Demand for complete solutions for digital signage applications is growing. Project managers want to work with one digital signage vendor to cut costs and save time. Working with multiple vendors to coordinate a digital signage installation can be frustrating.
Armagard Makes Buying Digital Signage Hardware Easier
To limit the frustrations of working with multiple vendors to coordinate a digital signage project, Armagard offers complete hardware solutions.
We provide screens, media players and industry standard protective enclosures to give you all-inclusive options for your digital signage application.
We have a large range of solutions to choose from, including:
Freestanding totems
Touch screen digital signage
Explore our website for more options.
As a professional, digital signage hardware manufacturer, we design and manufacture our solutions in-house.
This enables us to maintain quality control and offer a custom-build service, designing and manufacturing solutions to meet the exact specifications of your application.
For example, Armagard can provide all-inclusive, outdoor digital signage solutions that are fully weatherproof, temperature controlled and protected against vandalism.
You can customise our outdoor digital signage hardware solutions to include sunlight readable technology, air conditioning and more.
Plus, you can request colours and designs to match your company branding. Working with one point of contact, you can buy solutions - plus coordinate and get support for your digital signage project - all in one place.
This makes the management of your digital signage installation much less stressful, much more cost-effective and far more time efficient, all of which are useful for meeting deadlines and staying within budget.
Don't take our word for it, though.
Here's what Rochelle Calderon, project coordinator at JayMarc AV, had to say when working with Armagard:
"We were let down by a previous digital signage hardware supplier, despite placing an order 8 months prior to the installation date, and faced missing a project deadline for our client, Joint Rivers, who were opening a new drive thru lane that needed a digital signage system."
"This was our first venture into the digital signage market, and we were pressed to find a solution for the deadline, which was fast-approaching," Calderon said.
"Thankfully, Armagard's ability to meet Joint Rivers' short timeframe for the project made them the standout choice and an easy recommendation. Having looked at what Armagard did, as a manufacturer, they fit the bill," Calderon added.
What Makes Armagard Different?
We have more than 25 years of industry experience and over 100,000 hardware solutions installed across 50 countries – including industry standard digital signage systems.
Armagard understands the challenges associated with installing digital signage networks in indoor and outdoor locations.
More importantly, we understand what's at stake for you.
This positions us to provide the right solution for your digital signage application, while giving you continuous support to ensure the ongoing success of your digital signage installation.
We've worked on a mix of large and small-scale digital signage applications over the years, providing the same level of service for each project.
Customers trust our products, our expertise and our level of service, which is why 87 percent reorder from us.
Buy Digital Signage Hardware Solutions Direct From Armagard
Sourcing and coordinating digital signage solutions when relying on multiple vendors can get complicated, costly and time consuming.
We make it easy to buy digital signage hardware solutions in one place with the support of one point of contact. Call +44 (0) 121 608 7226 today for stress free digital signage project support.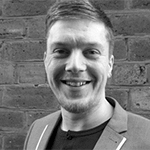 Head of Content at Armagard, Daniel has authored high-profile blogs on the latest topics and trends across the digital signage industry. Daniel's content features in Digital Signage Today, AV Magazine and more, offering thought leadership, commentary and insights on all things Digital Signage.