The eStopper Range From Armagard
The dual-sided eStopper is the first in a range of portable, battery-powered outdoor digital signage displays from Armagard. Easily wheel the cordless eStopper into the best location to attract customers. Ideal for shop fronts, customer entrances and transport hubs.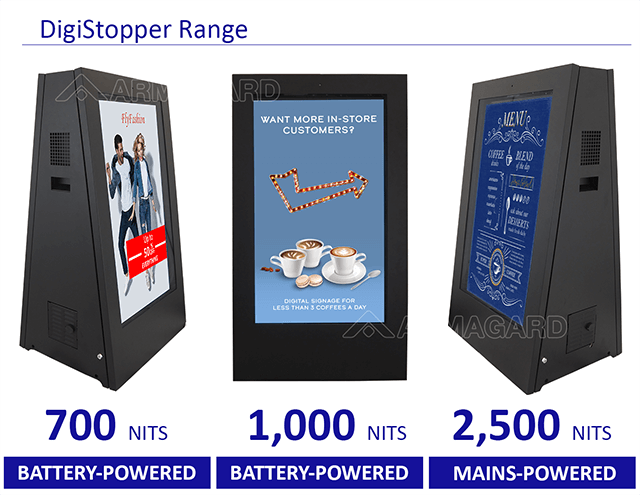 The eStopper's durable battery life allows you to advertise for a full working day, and the dual-sided design engages passers-by travelling in both directions. Thanks to the IP56 rating and lockable enclosure, you can advertise reliably and securely in wet weather and outdoor locations.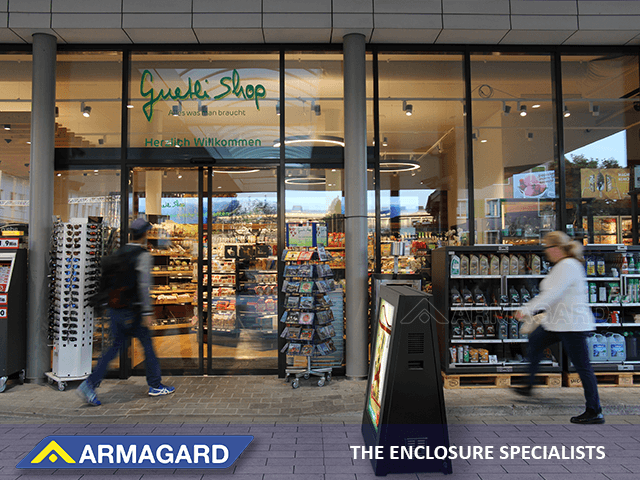 Now available in the eStopper range: A single-sided, battery-powered eStopper with your choice of a 700, 1,000 or 2,500 NITS screen, plus a mains-powered, 2,500 NITS option for high-bright, 24/7 advertising.
For more information about the complete range of mobile, outdoor eStopper displays, contact us today.
Contact Us Now